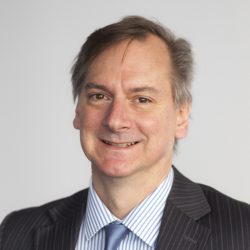 Glen Sheldon
Qualifications: Master of Business Administration (MBA)
Position: National Program Manager, APR.Intern
Phone: +61 0431 832 788
Email: g.sheldon@aprintern.org.au
Social Media Profiles
Linkedin
Biography
Glen Sheldon is the National Program Manager for the Australian Postgraduate Research Intern (APR.Intern) program, which is AMSI's industry engagement arm. In this role, Glen is responsible for overseeing the program's strategic direction and operational management. He provides high-level leadership to drive the expansion of the APR.Intern program and increase the number of placements across our member universities.
As part of his responsibilities, Glen works closely with the Business Development Managers to establish new business partnerships, secure funding opportunities, and form strategic collaborative arrangements with public and private enterprises and government agencies.
Before joining APR.Intern, Glen held several senior marketing and publishing positions where he worked with government, industry, and the higher education sector.