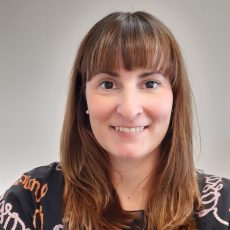 Angela Coughlin
Qualifications: BA (Tourism & Communication Management)
Position: RHED Program Manager
Program: Research and Higher Education
Phone: +61 3 8344 2103
Email: angela.coughlin@amsi.org.au
Biography
Angela is the manager of the AMSI Research and Higher Education (RHED) program. She leads a team that delivers national research training and events for undergraduate and postgraduate students, researchers and professionals in the mathematical sciences. As well as the AMSI Flagship events – Summer School, Winter School, Vacation Research Scholarships, BioInfoSummer and ACE Network online Honours and Masters subjects – the RHED program supports research collaboration through mathematical science workshop funding. Finally, AMSI has many partnership agreements with other mathematics organisations, universities and research institutes which include co-sponsored events and lecture tours.
Sign up to the AMSI Research and Higher Education eNews: https://rhed.amsi.org.au/news/subscribe/
Get the latest AMSI and mathematical sciences updates by following @DiscoverAMSI on Facebook and Twitter.