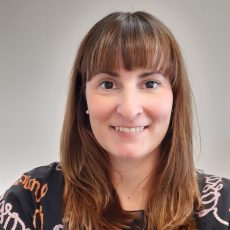 Angela Coughlin
Qualifications: BA (Tourism & Communication Management)
Position: RHED Program Manager
Program: Research and Higher Education
Phone: +61 3 8344 2103
Email: angela.coughlin@amsi.org.au
Biography
Angela Coughlin is the manager of the AMSI Research and Higher Education (RHED) program. Angela leads a team that delivers national research training and events for undergraduate and postgraduate students, researchers and professionals in the mathematical sciences. As well as the AMSI Flagship events – Summer School, Winter School, Vacation Research Scholarships, BioInfoSummer and Optimise – the RHED program supports online teaching and learning collaborations, including Honours and Masters subjects, through the ACE Network. Additionally, Angela and her team work with the AMSI Scientific Advisory Committee to support research collaboration through international and national speaker attendance at Australian mathematical science workshops. Finally, AMSI has many partnership agreements with other mathematics organisations, universities and research institutes which include co-sponsored events and lecture tours.
To hear more about AMSI Research and Higher Education, sign up to our monthly e-News here: https://rhed.amsi.org.au/news/subscribe/
Get the latest AMSI and mathematical sciences updates by following us at DiscoverAMSI on Facebook and Twitter.