The University of Sydney is hosting a free 30-minute talk by Professor Nalini Joshi AO on the Enchantress of Number – Ida Lovelace.
In the sparsely populated history of women mathematicians in the 19th century, the story of Ada King, Countess of Lovelace is a high point. The talk will focus on Ada Lovelace's work as a translator and author of voluminous notes accompanying the paper, "Sketch of the analytical engine invented by Charles Babbage, Esq." by L.F. Menabrea.
The talk will be followed with a 25-minute Q&A session with Professor Joshi.
Rare Bites: Enchantress of Number with Professor Nalini Joshi
Thursday 7 October 2021
4:00-5:00pm (Sydney, Melbourne time zone)
Free online event; event URL will be sent via registration email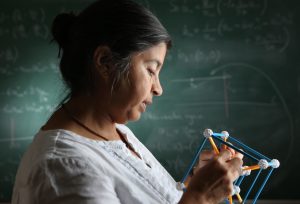 About  Professor Joshi
Payne-Scott Professor Nalini Joshi AO is Chair of Applied Mathematics at the University of Sydney, and a Georgina Sweet Australian Laureate Fellow. Her research focuses on ways to describe new special functions that arise as models in large classes of applications.